The typical opinion of Non-League football from those who do not engage with it is that it is overpriced, a poor quality, and the pitches waterlog far too much.
Having reported on Non-League football for over a year now, I believe it is time to dispel some of these myths.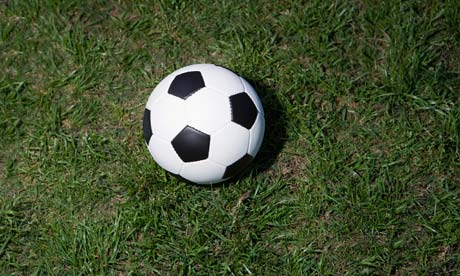 The game at the bottom of the pyramid
Many people believe that Non-League football is overpriced, particularly for the standard of football being watched. However, what many people fail to realise is that it is relative. These clubs are not owned by oligarchical oil barons, nor do they have over 10,000 fans paying for tickets, programmes and half time pies.
These clubs are usually owned by local members of the community, or even owned by the fans. This means that the clubs do not have access to injections of large quantities of wealth. They do rely on money invested by the fans.
What is also important to remember though, is that these Non-League clubs appreciate their fans probably far more than a top flight club. It is for this reason that they offer some fantastic deals, for example I was at Leamington FC this week and they operated a 'pay what you want' admission price.
This effectively meant that you could pay as little as you wanted for a ticket. Non-League day also saw a massive effort made by Non-League clubs across the country to lower ticket prices to persuade members of the community to participate.
Non-League clubs also tend to offer "family tickets" for two adults and two children around the £20-£25 region. Obviously that works out at around between £6-£8 per adult and £4-£4.50 per child which is actually very reasonable.
Regarding the lower standard of football argument, I would like to point out that just because the standard of football is quite obviously lower than Premier League football, it is still extremely enjoyable for many reasons.
Not every game of Non-League football is of a poor standard. I have witnessed some absolute wonder goals during my time as a reporter. I have also witnessed some excellent players, such as Elliott Durrell (who was playing for Hednesford Town), Stefan Moore (former Aston Villa player) and this week a player on loan from Walsall called Reece Flanagan.
Non-League football is a treasure chest of footballing gems just waiting to be found. These players create a bubble of excitement and pride in the game, and when inevitably that League Two or One club comes sniffing around, the fans bid them good luck and farewell, but the player always remembers where they came from.
One of the great things about Non-League football is that because the stadiums are small, and the fans are closer to the pitch, the audience can hear pretty much every word that is spoken on the pitch. In turn, this means that the players can hear the fans spurring them on, or telling them where space is.
Because Non-League clubs are generally smaller community based clubs there is opportunity for a real fan-player connection. For example, at the local club I report on there is a clubhouse where a number of the players head to post match and talk to the fans. They appreciate the fans more than professional footballers and they are happy to engage with them.
Not only do players mix with fans, but so do the managers, coaches and chairmen. This means that communication between the club and fans is so much better because the chairmen are walking around the ground every match and are often approachable.
Another great thing about Non-League football is the terraces. Fans can stand, and chant, and hang banners, smoke inside the ground, and swap ends at half time. This contributes to an overall better atmosphere. Fans are not oppressed within the stadium.
I'm not going to try and defend the problem of water-logging, because it does happen. However a number of Non-League clubs use 3G pitches now which is a strong investment and protective measure against having to postpone games.
I firmly believe that you cannot make a judgement on Non-League until you've experienced it at least two or three times. So my plea to everyone who reads this blog is to get down to your local Non-League club and show them some support.